Social Seeder PResents
Ambassador Readiness Test

IN BETA*
Thinking about implementing an internal ambassador program but not sure if your organisation is ready for it?
Take our readiness test and receive a personalized assessment with recommendations on next steps.
about the test
How will the test help you
When we work with our customers, time and again, we see four key areas where things need to happen for their employee ambassador programs to be a success. These 4 pillars are culture, content, policy, and stakeholders.
Our test is designed to gauge your readiness in all four areas and give you a quantitative assessment + raise some attention areas.

*The test is currently in beta version so expect additional changes and features in coming months. Also, we encourage you to send us your feedback.
Get Clarity
Before you invest in developing a multi-stakeholder ambassador program, become fully aware of your level of preparedness.
Discover Blind Spots
Success with employee advocacy goes beyond gamification. Find out which areas for improvement you need to tackle before you proceed.
Secure Buy-in
To ensure getting the C-suite buy-in, you need credible data. Our test is independent and created by employer branding experts.
WE STAND FOR AUTHENTIC EMPLOYEE ENGAGEMENT
We are Social Seeder
Since 2014 we have helped 200+ mid-sized and large companies globally conceptualize, plan and implement successful employee ambassador programs using our easy-to-use platform and 4-pillar methodology.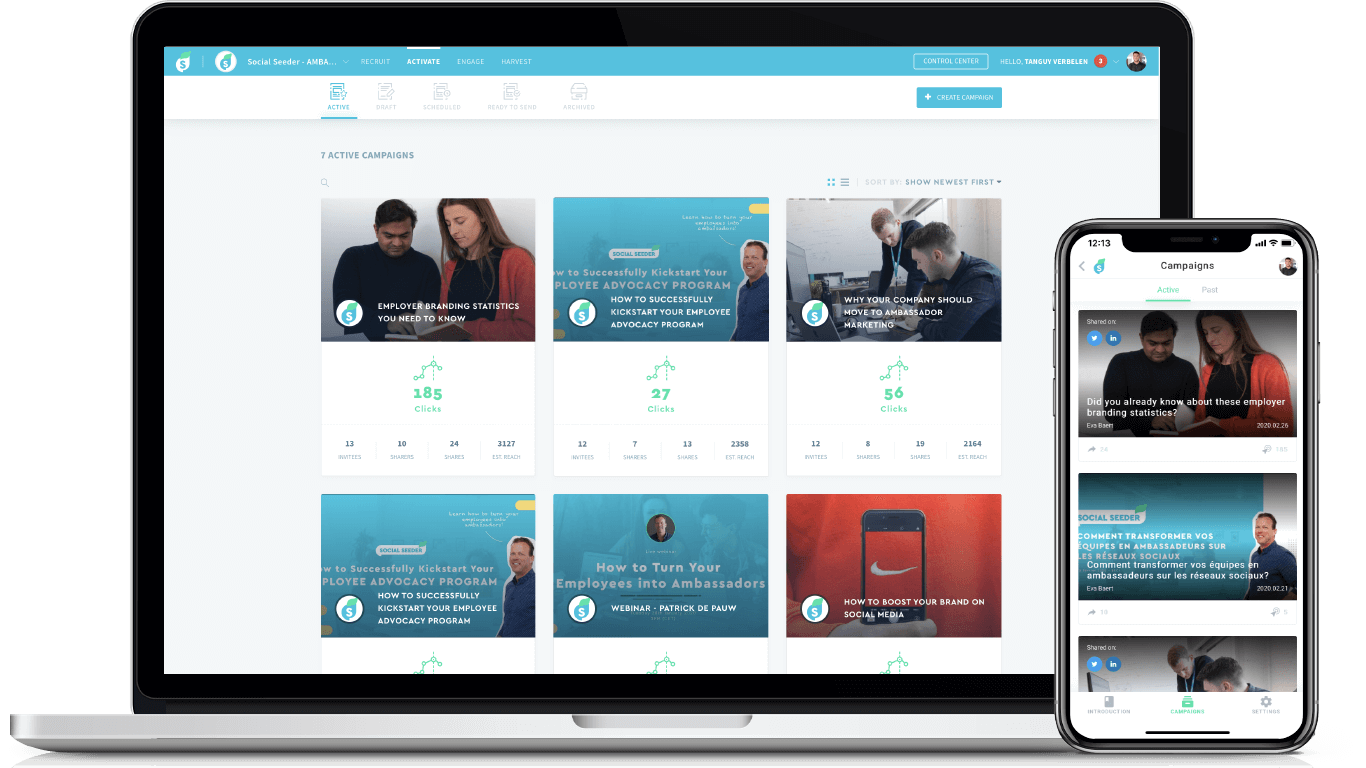 Have what it takes to create an ambassador program?
Take the Ambassador Readiness Test and find out.